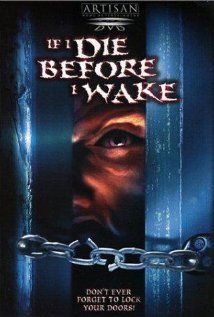 Directed by:
Brian Katkin
Starring:
Stephanie Jones, Muse Watson, Michael McCleery
Running Time:
87 Minutes
MPAA Rating:
R
for strong, brutal violence including rape, unrelenting terror and strong language
Synopsis:
A suburban family is held hostage and terrorized by three intruders while their sixteen year-old daughter first hides, then exacts her own brand of terror on the assailants.
Summary:
Three burglars break into a suburban home while they are sleeping one night. The problem is, they're not there to rob them but to terrorize them. The only thing they didn't account for was the teenage daughter, Lori-Beth (Stephanie Jones), whom first hides before getting the courage to confront them. Armed with a baseball bat, a piece of broken glass, a kitchen knife, and a fireplace poker she starts defending herself against these three assailants while in the end keeping a promise to her younger sister that she wouldn't let anything happen to her.
Review:
Another movie based on a home invasion? What has Hollywood come to, to find it necessary to make these type of movies. While watching this movie, I kept thinking this movie was a made for TV special, but no place on the Internet provided proof to back that up, not that it matters anyway, right?
Stephanie Jones portrayed a very brave teenage girl, who wanted nothing more than to have her normal suburban family life back. While the head assailant seemed outright angry that people in the world had more than he did growing up, a loving family and a nice house.
The story was well directed and as a result I give this movie a 6 out of 10 star rating.